Class 6
For the Class 6 child there is a stronger orientation towards the outside world and their place in it. Not only is their time at Mumbulla coming to an end but their interests are turning outwards. They begin studies in Civics & Citizenship in which they research and write about someone who inspires them and the Camp Program in Class 6 is more challenging, usually including an extended excursion and/or a 'right of passage' walking or cycling trip.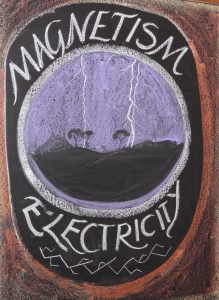 Main Lessons for Class 6 include:
Ancient Rome (including debating and public speaking)
Physics (Heat, Light, Sound)
Astronomy
Geology
Business Mathematics
Australian Government (may include a trip to Canberra)
To prepare children for their time at High School there is a growing emphasis on individual research, library and ICT skills. Children make regular presentations to their class mates on topics related to the Main Lessons they are studying.
As the time to leave Mumbulla approaches the Class 6 children make a gift for the school. Past gifts have included murals, stained glass windows, tiles and pavers.
To honour their time at the school their final term ends with the Class 6 Farewell Dinner where they make a presentation to their parents and teachers and receive well deserved commendations.
Steiner gave indications of how children develop spiritually and emotionally and used this to guide his curriculum and teaching methodology.
These teacher notes on the Class 6 Child offer more insight into these.
Local High School Options:
Bega High School »
South Coast Anglican College »
Eden Marine High School »
Lumen Christi Catholic College »
Narooma High School »