Mumbulla School for Rudolf Steiner Education 
Scholarship Information
Mumbulla School for Rudolf Steiner Education offer two scholarships for students . If you would like us to let you know when applications are open, please register your interest with the school office.
Mumbulla School Scholarship
This Scholarship enables a child to begin their primary school journey (Kindergarten to Class 6) at Mumbulla School. Our first scholarship recipient started in 2020. When sufficient funds are available to offer it to an additional child, we will open up applications.Please see criteria + conditions to determine eligibility.
Maddy Collins Scholarship
This Scholarship has been created by Maddy's extended family to celebrate the beautiful gift of education, inclusion and love provided to Maddy by the Mumbulla School community over 8 years. Maddy has a dual diagnosis of Down Syndrome and Autism Spectrum Disorder. She entered Kindergarten in 2012 and graduated from Class 6 in 2019. This Scholarship is for the benefit of other child/ren with special needs who may wish to attend Mumbulla School in the future. This is a wonderful legacy in Maddy's name which the school is proud to establish. The Board and the College of Teachers are enormously grateful to the Collins family for their generosity and goodwill..
How to donate to the Scholarship Fund: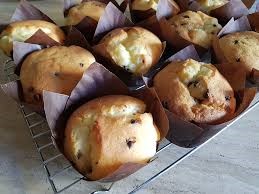 In late 2018 we held a cake stall at the Bega River Day. A local businessman bought a muffin and asked what the group were fundraising for. This conversation led to the generous annual donation to the Scholarship fund of $5,000. We still can't believe we sold a $5,000 muffin!
Donations are accepted at any time for Mumbulla School for Rudolf Steiner Education's Scholarship Fund.  Any gift over $2 is tax deductible. Donations can be made directly into Mumbulla School for Rudolf Steiner Education's Scholarship Fund:
BSB #: 633 000                            Account #:  159 811 397
Mumbulla School for Rudolf Steiner Education's Scholarship Fund is managed and administered by the school's Equitable Access Group (EAG), a mandated group of the Mumbulla School Board. If you would like your donation to go to the Maddy Collins Scholarship fund, please reference that. For further information about the Scholarship Fund or this Group, please contact the school at scholarship@mumbullaschool.com.au
How to apply for a Scholarship:
Evidence of financial hardship will be required.
It is open to Australian citizens or permanent residents of Australia.
Book an individual school tour by calling 02 6492 3476. This will help applicants to learn more about Mumbulla School.
Read the School Handbook to understand more about the principles of Rudolf Steiner Education.
Fill in the Scholarship Application Form. The form details Scholarship conditions and asks for evidence of financial hardship. Support is available to complete this form.
Fill in the Enrolment Form and Contract.
Return the Scholarship Application Form with the Enrolment Form and Contract to Mumbulla School. The address or email are on the form.
All applicants will be notified of the outcome of their application. Those who are shortlisted will be invited to come for an interview.
The interview is conducted by a special panel approved by the EAG and the Board. Panel members are chosen from the community and from within the school.
After the interview, the applicants will be notified of the outcome.
Due to the scholarship being granted for financial need, the recipient and their family will be held confidential.